About Milligan Interiors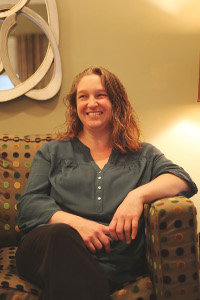 Cindy Milligan, an NCIDQ-Certified Interior Designer, has been providing professional design services for more than 20 years.
Cindy has been involved with multiple types of commercial projects, ranging from hospitality to multi-family housing, but specializes in healthcare facilities. This includes skilled nursing, long-term care, short-term rehab, assisted living, and Alzheimer's units.
An example of Cindy's work, Wingate's Pickford Place at The Inn at Silver Lake in Kingston, received high praise from Alzheimer's experts, including the Vice President of Patient Services and Family Support of the Alzheimer's Association, Paul Raia, Ph. D.